Vivienne is a solicitor and a New York attorney specialising in the UK/EU competition law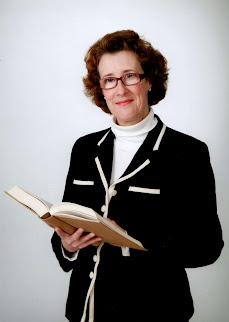 Vivienne Robinson is highly regarded in her field, having worked in the City of London and Washington D.C. before setting up her own law firm and consultancy business.
The firm has represented clients on all aspects of competition law, from general compliance to successfully defending alleged cartelists during complex, high-profile investigations taking several years to complete. For example, she successfully defended an alleged participant in the freight forwarding cartel in respect of which the European Commission imposed fines on other companies totaling over €169 million. Vivienne has also represented individuals subject to criminal cartel investigation by the OFT/CMA.
An important part of Vivienne's practice is to advise merging parties on the application of the EU and UK merger clearance rules. She regularly represents parties before the European Commission and the Competition and Markets Authority (as she did before its predecessors, the Office of Fair Trading and Competition Commission). She has considerable experience of cross-border mergers involving simultaneous clearance in several jurisdictions. Some of her cases have also been highly political, necessitating lobbying and media strategies.
She has led a number of Phase 2 in-depth merger investigations and intervened on behalf of third parties in many others. Merger clearances she has obtained for clients in the last two years have included two involving 3:2 mergers of national significance and another involving the acquisition by a market leader worldwide of its only competitor in certain markets.
With respect to agreements and mergers, the focus is always on finding a straight-forward, permitted way to achieve the client's objectives.
Compliance training provided covers tailor-made seminars across large corporate groups and to boards of directors, provision of written manuals and intranet materials, and even conducting mock dawn raids. Recently, Vivienne has been providing seminars to clients on the implications of Brexit for the application of competition law.
Finally, Vivienne frequently supports law firms and their counsel in competition-related litigation, and in-house legal departments during document production requests from regulators.
Vivienne is on the Editorial Board of LexisNexis PSL (Competition).
She has two children and, when she gets the time, she loves painting, photography and theatre.
Vivienne started her career in the London law firm, Stephenson Harwood. On further qualification as a New York Attorney, she moved to the Washington D.C. office of the leading New York firm, Winthrop, Stimson, Putnam & Roberts (now part of Pillsbury). There, she worked on US antitrust and merger clearance problems, as well as advising on a wide range of EU and trade law matters, spanning banking to environmental regulations, and lobbying on GATT/WTO issues. She helped establish the firm's Brussels office.
On returning to the UK, she joined Denton Hall (now Dentons), where she acted for major media and telecommunications clients.
Since the establishment of her own law firm, she has represented corporate clients of all sizes from FTSE 100 companies and major family-owned international groups to small- and medium-sized companies. Many are household names. She also assists several UK law firms in the representation of their clients on competition law matters.
Academic
Vivienne earned her law degree from Cambridge University, where she was a Norfolk County Scholar and University Exhibitioner. She won a Wiener Anspach scholarship to study at the Université Libre de Bruxelles, Belgium, where she was awarded a Grand Distinction in her Masters in the law of the European Communities. While in Brussels, she also worked as a legal translator (French) for the leading Belgian law firm De Bandt, Van Hecke, Lagae & Van Bael.
Vivienne has written and lectured extensively, particularly on how to ensure compliance with the competition rules. She was co-founder of, and for ten years edited, the Essential Merger Control Quarterly, a legal journal that reported on the major merger clearance decisions of the EU and all its Member States. In the past, she served on the Telecommunications Sub-Committee of the American Bar Association's Antitrust Sub-Committee and on the Committee of the Union des Avocats Européens.