COntact Vivienne Robinson
Part of a company's risk management programme will be to ensure that its employees know what they can and cannot do, particularly in their dealings with competitors and on pricing. Mistakes can be costly in terms of fines and reputation. In extreme cases, criminal charges could be brought and directors disqualified.
Vivienne Robinson has been training Boards of Directors, company staff, law firms and trade associations on compliance with the UK and EU competition laws for over 20 years.
"In my experience, most cartels start innocently, when representatives of companies meet to discuss what appear to be sensible objectives but they lack the necessary knowledge of the law to realise what is going wrong. Alarm bells should always ring when competitors meet, even socially, and prices or other business secrets are discussed."
Bespoke training seminars can be developed to suit your company's structure and the markets in which it operates, or a standard seminar is available for a set fee of £500 per session.
We can also help you with:
Conducting a compliance audit
Introducing or updating a compliance manual
Placing a compliance statement on your intranet
Developing on-line training for employees
Putting in place procedures in case of a dawn raid
Holding a mock dawn raid.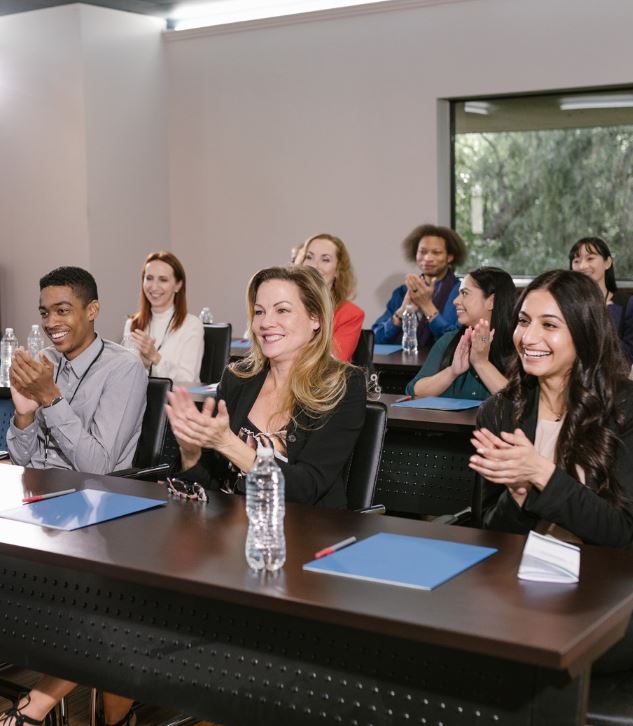 Don't wait until it is too late!
"Thank you for the seminar – it was very well received by all that attended and you pitched it at a perfect level."
"Thank you for an excellent two days conducting our mock dawn raid and delivering the compliance training. The specific scenarios you set were spot on. All very well received and the impact could not have been greater. Money well spent!"
"A huge thank you for your input and support during the sales meeting. Initial feedback is the sessions proved informative, constructive and enjoyable."